A few days ago I was scrolling Pinterest and a pattern caught my attention so I thought I would share this pattern with you guys.
The design is nothing complicated, anyone including beginners can make a quilt from it on their first attempt. The pattern is so simple, yet unique and beautiful.
This pattern was shared by Amber Johnson and she called it "New Beginnings", which gave me a hard time because I couldn't figure out what was the reason behind this name.
Normally, I wouldn't have wasted time finding out the connection between the name and pattern but this pattern had nothing to do with the New Beginning Name or I thought so.
Unfortunately, I was wrong. I later found out the hourglass blocks were actually the real reason why she named it New Beginning because every time an hourglass runs out of sand and you flip it over, time starts anew.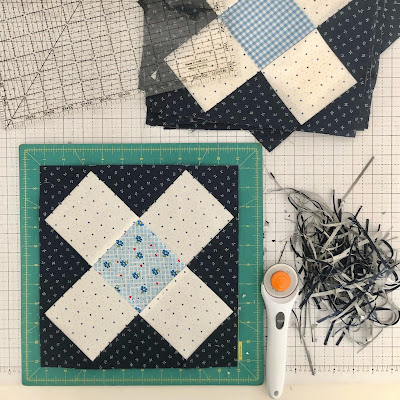 This quilt finishes at 70″ x 70″.
The backing fabric used here is Wellington by Nancy Gere No. 34116 for Windham Fabrics. I have no idea if this fabric is still available or where to find it. I can only suggest you use any floral fabric that feels right and make sure the color is light. A lighter color will go better with the pattern.
The stitches in this quilt were done by following the Gemma 3 panto pattern by Karlee Porter. It gives the quilt a polished look but the sewing will take some extra time and effort. Obviously can go with any sewing pattern you love.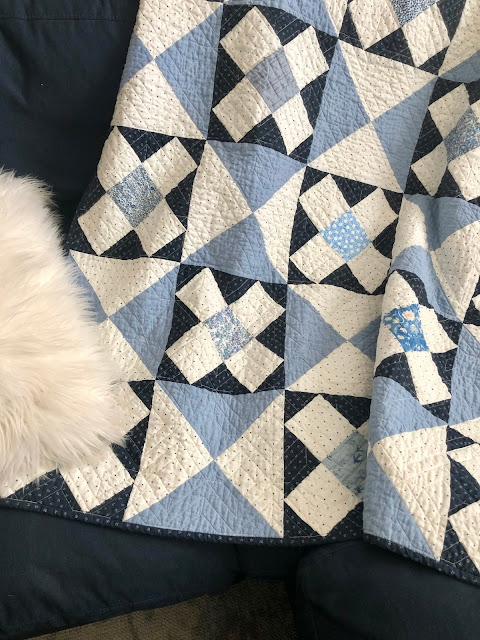 A good thing about this quilt is it's kind of cute and suitable for any kind of occasion and gender. You can give this as a gift to your family or anyone you love! I'm sure anyone will love the pattern.
Here is the downloadable PDF of this pattern. I hope you love this pattern and enjoy making a quilt out of it.
Good luck and have fun quilting!